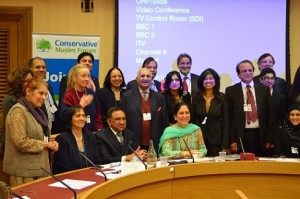 Conservative Muslim Forum Health branch held an event in the House of Lords titled "GYNAECOLOGICAL TRAIL OF EVENTS IN ASIAN WOMEN'S HEALTH".
The talk was held by Dr Surraiya Zia and covered specific problems relevant to women's health, how cultural and religious awareness issues affect the provision of services and the help and advice available in some areas and the lack of it in other areas.
Birth rate amongst immigrants, infertility, malignancy, lack of midwives of ethnic origin and the way forward were also discussed.