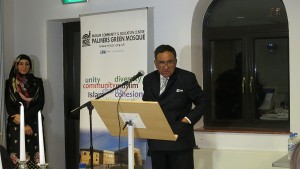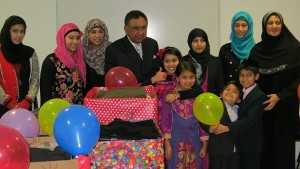 The Muslim Community and Education Centre, Palmers Green Mosque held an interfaith dinner on 5th February 2013. The attendees included Rt. Hon. Don Foster MP, Integration Minister, Department for Communities and Local Government and Lord Sheikh.
Lord Sheikh was asked to speak at the event and in his speech he mentioned the Holy Prophet and his respect and acceptance of people of other faiths.
During the event, attendees also assisted in the packing of hampers for distribution to homeless people as part of the Cosy Toes Homeless Initiative.