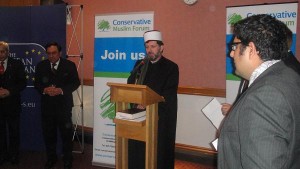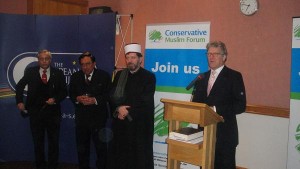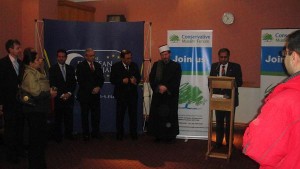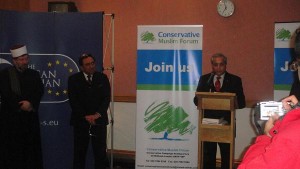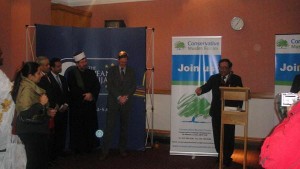 The Conservative Muslim Forum held a reception and buffet dinner at Westminster House, 7 Millbank to celebrate the birthday of the Holy Prophet (peave be upon him). The event was very well attended with well over 100 people in attendance.
Edward Garnier MP (Shadow Attorney General) was in attendance and spoke at the event. Dominic Grieve MP (Shadow Secretary of State for Justice) also attended the event and said a few words.
Lord Sheikh (Chairman of the Conservative Muslim Forum) spoke about the importance of community cohesion amongst other things and highlighted the similarities between the major religions.
Dr Rami Ranger MBE, a Sikh community leader, also spoke at the event and stressed that people of all faith need to unite and respect other religions. There was also a recitation by Sheikh Zymer Salihi of the Kosovo Islamic Centre and a Nasheed recital by Sheikh Ahmed Tijani which was very much appreciated by the attendees. Mohammed Amin was the MC for the event.