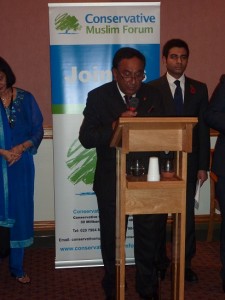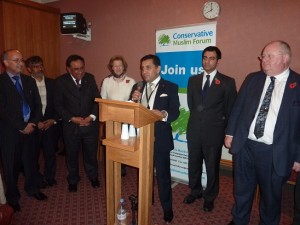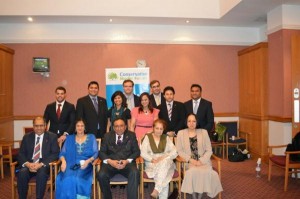 The Conservative Muslim Forum held its annual Eid ul-Adha reception on 6 November 2013 in Conference Room E of Westminster House, 7 Millbank, London. The evening was well attended, with over 120 participants from Britain's diverse communities. The diversity of the participants was reflected in the diversity of the speakers.
The Master of Ceremonies was CMF Executive Committee member Raza Anjum. As with all CMF events, we began with a Quran recital which was given by Imam Shakeel. The passage recited came from Surah Maryam, the 19'th Surah in the Quran which recounts the virgin birth of Jesus.
Speeches were given by:
Lord Sheikh
The Rt. Hon. Eric Pickles – MP for Brentwood and Ongar and Secretary of State for Communities and Local Government
Kris Hopkins – MP for Keighley and Parliamentary Under-Secretary in the Department for Communities and Local Government
Baroness Nicholson of Winterbourne
Lord Ahmad of Wimbledon
Lord Popat of Harrow
Lord Singh of Wimbledon CBE
Dr. Rami Ranger MBE
CMF Deputy Chairman Mohammed Amin concluded the formal proceeding by giving the vote of thanks which was followed by a buffet dinner.