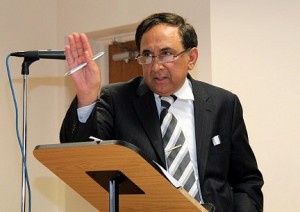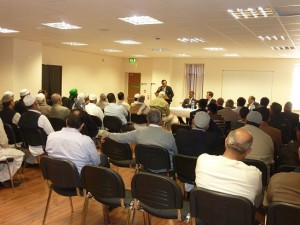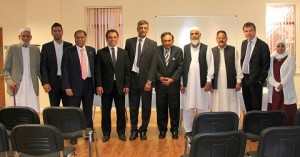 A meeting was organised by the Conservative Party Association in Burton-on-Trent and Lord Sheikh was the chief guest. The meeting was very well attended and there was a large gathering of Muslim men and women. Lord Sheikh spoke on his activities in the House of Lords, the AV Referendum, the Big Society, economy and education policies of the Conservative Party.
The other speakers were Andrew Griffiths MP for Burton-on-Trent, Mohammed Amin (Vice Chairman of the Conservative Muslim Forum) and Cllr Khadim Thathall.
All of the Muslim candidates who are contesting the local elections were also in attendance. The number of Muslim candidates is in fact seven which is a record.