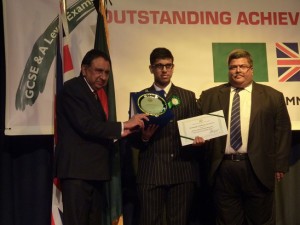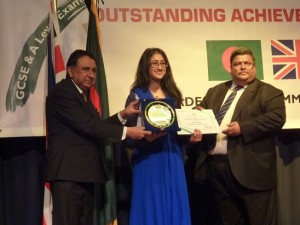 The photographs above show students receiving awards from Lord Sheikh and the High Commissioner of Bangladesh.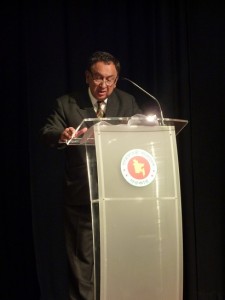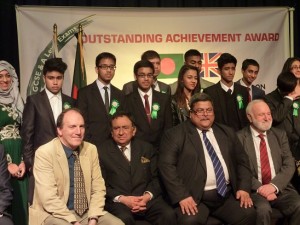 Lord Sheikh attended and presented awards at the Bangladeshi High Commission Awards Ceremony on the 9th February 2014. The awards were given to GCSE and A Level students from all over the UK who had attained excellent results. This event has been organised annually by the High Commission for the last eight years.
The performance of the Bangladeshi children is improving year by year and they have made the biggest progress of all ethnic groups over the last eight years. The students received awards for grades A* and A's.
The photograph above shows students who had received awards for GCSE results (back rows), front row (from left to right) Rt. Hon. Simon Hughes MP, Lord Sheikh, H.E. the High Commissioner of Bangladesh Mr. Mohamed Mijarul Quayes  and Rt. Hon. Frank Dobson MP.