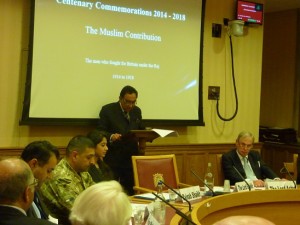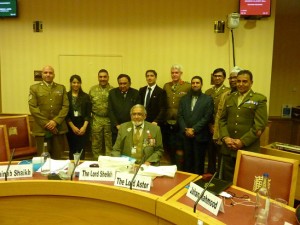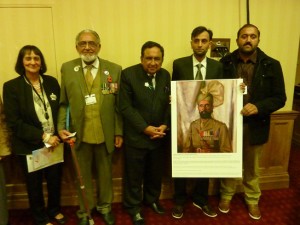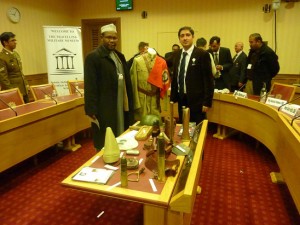 Lord Sheikh hosted a meeting the House of Lords to commemorate the contributions of the Muslims during the First World War and also strengthen the relationship between the Armed Forces and the Muslim community. Lord Astor of Hever, Parliamentary Under-Secretary (Ministry of Defence) attended and spoke at the event.
Brigadier Alastair Aitken OBE and Captain Naveed Muhammed of the British Army also both attended and spoke. Jahan Mahmood, Military Historian, gave an outline of the Muslim contributions during the two World Wars and also brought items of memorabilia. There was also a Quranic recital by Imam Asim Hafiz OBE who is the Imam to the Armed Forces.
In his speech Lord Sheikh mentioned that India raised the world's largest volunteer armies, a total of 1.5 million during the First World War, and even more in World War II. This was greater than the combined total of all volunteers from Scotland, Wales and Ireland. He also said that there were in fact 400,000 Muslims who were part of the Volunteer Army and they fought out of love and loyalty to the King Emperor and the Empire.
Lord Sheikh also mentioned that participants from the Indian sub-continent were recognised for their bravery and valour in combat during the First World War with over 9,200 decorations, including 12 Victoria Cross medals. Sepoy Khudadad Khan who was a Muslim was the first native-born Indian to win the Victoria Cross for his gallantry in the face of overwhelming numbers.
Lord Sheikh is very keen to build a stronger relationship between the Armed Forces and the Muslim community.